minee
minee 3
The fact that 'minee' is on the desk means that one has decided to change..

We want to wake up your potential.
In an innovative way!

Complete visualization
When you set timer for 1 minute
for your child, the way exsisting timers
express 1 minute gives pressure and anxiety
because the color only cover 1/60
of the timer, which is very small for kids
who do not understand the concept of time yet.  
Center Test for University Admissions of Japan,
SAT of U.S. ,
A-level of UK,
O-Net of Thailand
.
.
.
Important exams in each country are over 60 minutes.

A maximum 60 minutes timer is not enough.
Prepare for the test perfectly with 'minee' with no time limit.
Interval Visual Timer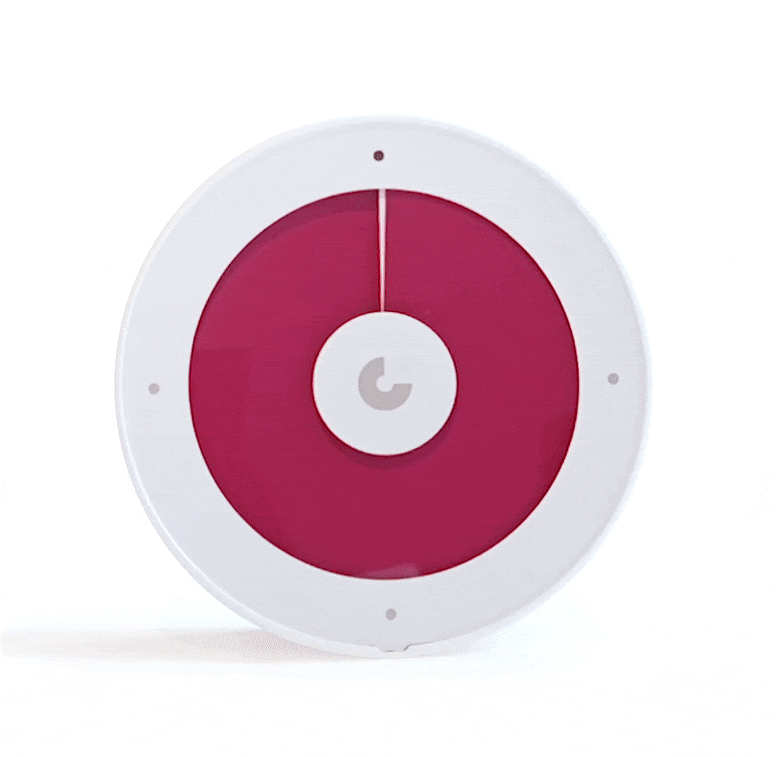 You can specify your own time interval,
such as 25 minutes of concentration and 5 minutes of rest.
 You can set a pair of times repeatedly up to nine times in total.
Minee pomodoro technique
Practice the Pomodoro study with minee! Pomodoro study method increases concentration by more than twice. Repeat 4 times for 25 minutes of study and 5 minutes of rest and rest for 30 minutes.
Why does pomodoro technique work?
A performance pattern when students are having a lecture, their performance and attention span decline over the course of the class. This pattern is seen in almost all students, but when a rest or break is introduced between lectures, the student's performance increase and attention is improved.
Many people use mineetimer

Compact Size
 It's 4cm thick and you can carry it anywhere.  
Easy to use without app
Easily and quickly operate the timer itself.
View the display and set the time.
Slide the switch up and down to turn it on and off every day.
Support USB Type-C for charging. 
Record cumulative usage time.
Hours-of-use
Recording function
Record cumulative usage time.
You can also reconfigure it.
Press left and right buttons at the same time to enter Total Usage mode.
TOTAL icon on the display will light up.
Total 1 can be recorded until 99:59(100h).
It is suitable for weekly and daily usage measurements.
Press and hold for 5 seconds to reset record (00:00).
Press the top button to switch to Total 2.
You can see the total usage hour so far.
It can be accumulated up to 9999 hours
in total. 
Minutes are not expressed on display.
It cannot be reset. 
If there is no input for 3 seconds,
Sufficient
battery capacity
It can be used for 7 days on a single charge!
Made carefully like a colorful macaroons.
Variety of Colors
Made carefully like a colorful macaroons.
silkscreen color boards 
to express
the original colors of analog sensibility.
Use minee at times like this.
When simulating exams
To focus in limited time for quizes, exams, self studies!
When meeting
At work, business, school, metting ending in fixed time is the most productive meeting!
When homeschooling
Children who need regular study, please develop concentration skills for children who dasily lose concentration!
When working out
Maximize your exercise by repeating each set when home training, doing philates and ABS!
---
When you need to concentrate, when you need patience, when you need to form habits (study, business, exercise, etc.)
---
Diameter 10cm(3.9in), Thickness 4cm(1.5in)
---
---
---
---
0.5minute to 1440 minutes (24 hours)
---
Setting on the device itself
---
---
---
No noise (No ticking sounds at all)
---
---
Aqua Mint, Yellow, Lilac Snow, Indie Pink, Pastel Marine, Cocoa Beige, Cherry Red
The fact that 'minee' is on the desk means that one has decided to change..
The fact that 'minee' is on the desk means that one has decided to change..