minee
minee 3
The fact that 'minee' is on the desk means that one has decided to change.

Awaken your potential in an innovative way.

Complete visualization
A child does not yet understand the concept of time. Convectional timers express one minute as 1/60th of a cycle. This gives pressure and anxiety to children. MINEE expresses each time interval as its own full circle, enhancing the meaning of time to a young child. 
Japan's Center Test for University Admissions, 
the SAT in the US,
A-levels in the UK 
All have one thing in common. 
They are exams which take over 60 minutes to complete.
In almost all countries, important exams take more than an hour. 
A sixty-minute timer is not enough. For optimal preparation, choose 'minee', and prepare for your exam without limit. 
A VISUALISED INTERVAL TIMER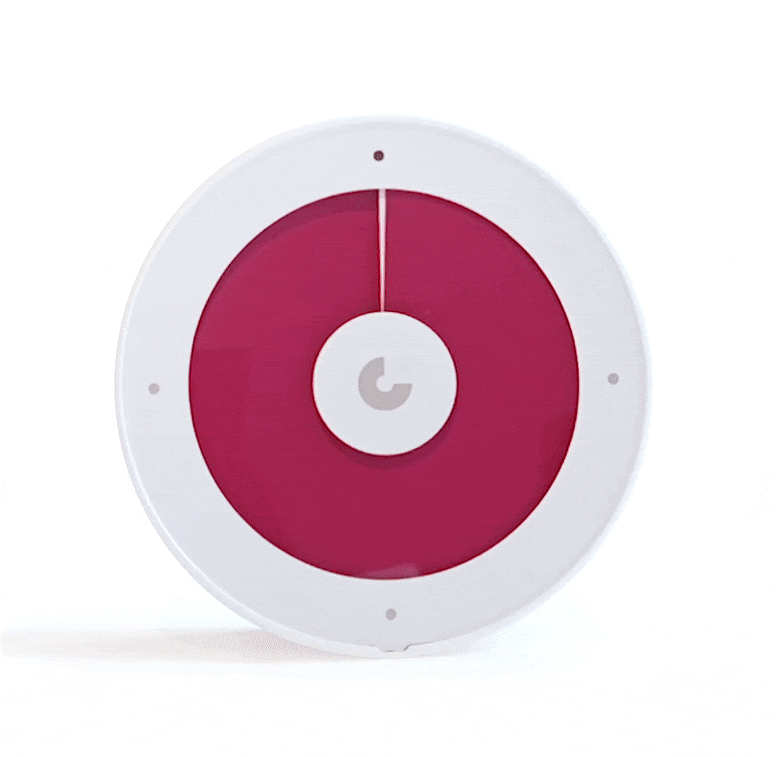 YOU CAN PERSONALISE YOUR OWN SCHEDULE
E.g. 25 minutes of concentration with 5 minutes of rest.  
Minee pomodoro technique
POMODORO TECHNIQUE WITH MINEE 
Apply the Pomodoro method to your study with minee!
Studies have proven that Pomodoro increases concentration by more than twice. On minee, you can set pair timers, with 25 minutes of study and 5 minutes of rest. Each phase is easily distinguishable by the direction of the clock.
Why does pomodoro technique work?
WHY DOES POMODORO WORK? 
Performance and attention span decline over the course of a continuous lecture. It has been proven that when breaks are introduced between lectures, the performance of students improves, since each break is a chance to reset and refocus.   
MINEE CAN HELP YOU SUCEED, NO MATTER YOUR FIELD

Compact Size
ITS COMPACT SIZE ALLOWS YOU TO CARRY IT ANYWHERE. 
Easy to use without app
EASY TO USE.
With no need for an app, you can operate the timer quickly and effortlessly.
You just need to click on the display and set the timer.
STUDY RECORD FUNCTION.

To enter Total Usage mode, press the left and right buttons at the same time. The TOTAL icon will light up on the timer's display. 
Total 1 can be recorded up to 99:59 (100h) 
It's perfect for tracking your daily and weekly progress.
To reset record-keeping, press and hold for 5 seconds.
To switch to Total 2, press the top button. 
In this mode you can observe your total usage time.
It can be accumulated up to 9999 hours
in total. 
Minutes are not expressed on display.
It cannot be reset. 
If there is no input for 3 seconds,
Easy Charging
The built-in battery makes it easy to charge anytime, anywhere.
A VARIETY OF COLORS
Each timer is crafted meticulously, like a colourful macaroon 
Beautiful colors that resemble nature.
MINEE CAN BE USED ANYWHERE, FOR ANY PURPOSE.
TO SIMULATE EXAM CONDITIONS
In exams, you often have to perform under time pressure. For optimal preparation, practice with a focus timer and simulate the environment of the exam room!
DURING A MEETING
The most productive meetings are the ones which start and end within a fixed time interval. Visualise your next meeting's goals by setting up Minee, at home, at school or at the office!
TO STUDY EFFECTIVELY AT HOME
Our homes are often full of distractions, making it hard for children to focus on their studies. By setting up a focus timer, you can help your child develop sharp concentration skills, and their grades can improve!
WHEN WORKING OUT
To maximise the effect of your next work out, you can set up fixed time intervals for pilates, ABS and arm exercises. By timing yourself every day, you can develop a sustainable and healthy exercise routine!
Diameter 3.9in((10cm), Thickness1.5in(4cm)
---
---
---
---
0.5 minutes to 1440 minutes (24h)
---
---
---
---
No noise (No ticking sounds at all)
---
---
Aqua Mint, Yellow, Lilac Snow, Indie Pink, Pastel Marine, Cocoa Beige, Cherry Red
The fact that 'minee' is on the desk means that one has decided to change.

The fact that 'minee' is on the desk means that one has decided to change.